SCANDALOUS get a brand new sexy cover! This book is a steamy read. It's one of the sultriest things I've written. The premise for the novel was based on a missed kiss – what would happen if you missed the kiss with your soul mate? Tah-dah! You get a sexy cover, lots of paint, and tons of tension.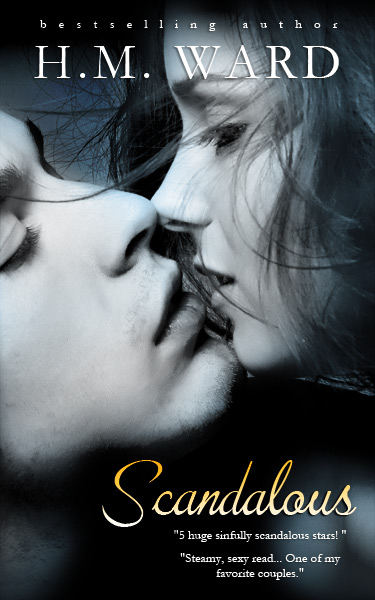 There's a promo going on today too. This book is on sale for only 99¢ today. Regular price is $4.99. If you want a romantic read, go grab it! The sale is only for today.
GET SCANDALOUS FOR ONLY 99¢ TODAY ONLY!
"5 huge sinfully scandalous stars! Beautifully erotic. I cannot recommend it enough." -Tessamari
"This might be the sexiest book I have ever read! Sooooo freaking sexy!" -Leslie
"Steamy, sexy read… One of my favorite couples." -Faithima