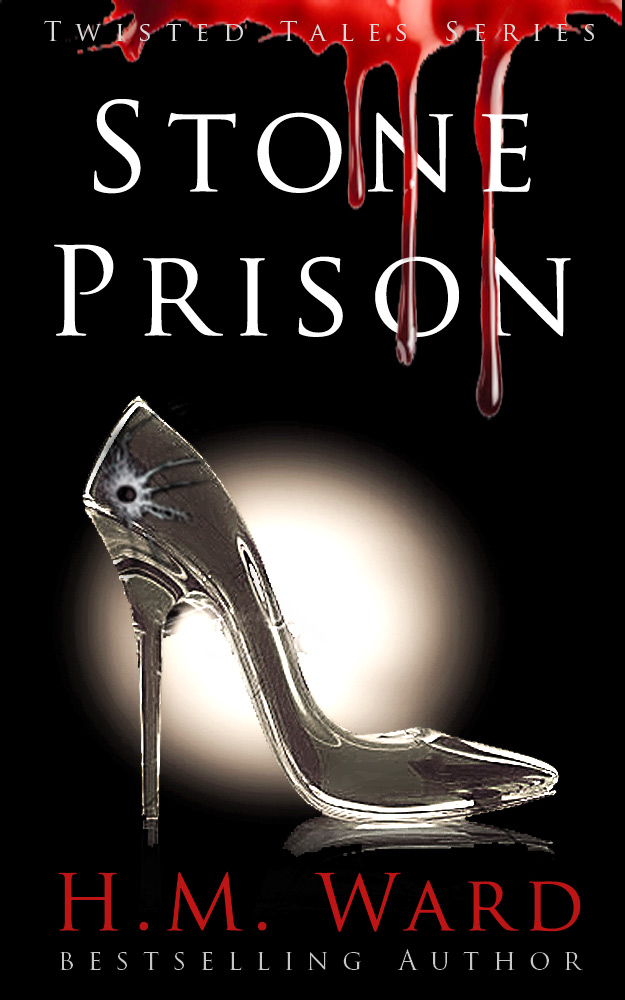 So, I've been thinking about it for a while, and finally decided to try STONE PRISON with a new cover… something that matched the creepy contents of the book a little bit better.
This is the new ebook cover that will be on Kobo, Kindle, and Nook.  The paperback will still have the old pretty cover of the girl walking up the stone stair case to the tower.
Yes, that's a glass slipper.
Yes, STONE PRISON is a dark, twisted Cinderella story.
And yes, the rumors are true – don't read it before bed.
Reviews of STONE PRISON via Goodreads:
"Dark and beautiful." -Heather Marie
"A Cinderella story gone dark." -Yianna
"Took me on a wild ride. Loved it!" -Krista
Grab STONE PRISON now:
Have an awesome day!  And thanks to everyone who voted for a cover.  You guys ROCK!
____________________________