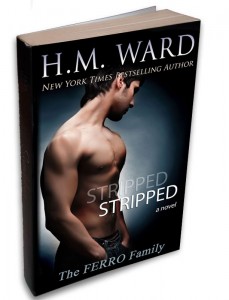 SIGNED books! Yippie! I've had a ton of people asking if there would be signed copies of STRIPPED for sale. Here they are! Each one is signed by the author, me!
These will be shipped via Priority Mail toward the end of Sept. US only. I'm sorry, but I'm an international mail idiot.
You'll get a tracking number and email when it ships. All payments are processed security via PayPal. You can use a credit card or your PayPal account.
There are a limited number of signed books, so grab them before they're all gone. When they sell out, you'll be rerouted to a SOLD OUT page before you buy.
 SIGNED COPY OF STRIPPED:
Thank you so much!