So, I had no idea it was there. I just clicked around last night on Amazon, looking for another book to buy (ran out of stuff to read again) and I saw my book in the sidebar. Look! That's me! Hooray! Just thought it was cool and wanted to share.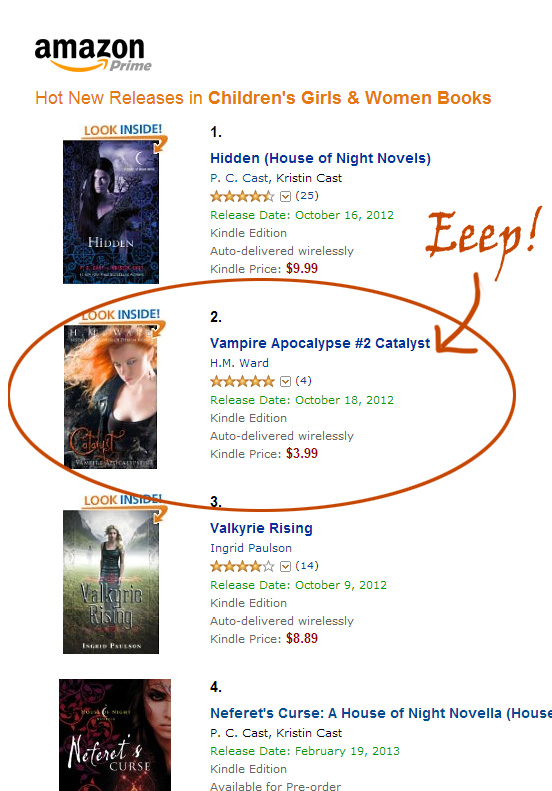 I'm surrounded by traditionally published, kickass books. I mean, two are House of Night! It's so exciting!
If you haven't read BANE yet, go grab it. It's on sale for 99 cents right now. If you're wondering how a vampire book could possibly be different, read the first chapter of BANE and see for yourself. The reviews on Amazon alone floored me. BANE has only been out a few months and really had no following when I launched it. It climbed up the sales charts and has been hanging neck and neck with DEMON KISSED.
BANE pulled in it's own audience. You guys rock! Thanks for trying something new!
CATALYST is on sale for $3.99 right now. You can get it at these retailers:




If you want to be notified via email on release day, text AWESOMEBOOKS to 22828. You'll get a reminder email with the book cover, description, and links to book. I've gotten a lot of thank you letters for offering this. I'm glad it works and you guys like it!