DAMAGED 2 by New York Times Bestselling author H.M. Ward
RELEASE DATE: JUNE 24, 2013
The steamy sequel to the New York Times, USA Today, #1 DBW, and Wall Street Journal bestselling New Adult novel DAMAGED by H.M. Ward.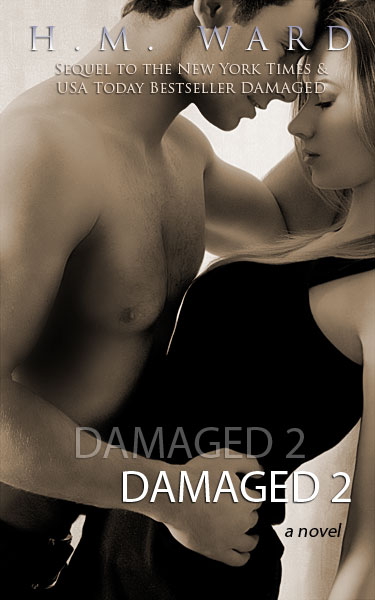 DESCRIPTION: "Home isn't supposed to be dangerous, but for Sidney it is. Returning home means that she has to face her past. It's not just the man who hurt Sidney that makes it horrible, but the family that didn't believe her. They were dead to her, but now that her mom is really dying things seem different. It's a chance to set things right.
What Sidney doesn't realize is that she's dragging Peter into a collision course with his past. Peter must deal with the demons haunting him if he wants to move forward with Sidney. He's willing to give up everything for her, even wade deeper into his past life to help her move forward. But, Peter isn't sure if he can get over what happened to him in New York."
Genre: New Adult Romance
Length: Novel, 325 pgs
Sequel to the NYT and USA Today Bestseller DAMAGED
PRE-ORDER DAMAGED 2 NOW ON AMAZON:

*Books that are pre-ordered will automatically be delivered to your Kindle at midnight on release day. Make sure your wi-fi is on.

A few people asked how to tell if a novel is part of a series. There are a few ways to tell. Click the paperback edition on Amazon. If it says (Volume 1) next to the title, that means the book is not a stand alone and there will be more Volumes. Or you can scroll to the bottom of the description on the listing. On DAMAGED 2 is says it's the sequel. There is no indication of another volume, because 2 is the final volume in this story. Amazon doesn't have the series info listed in an easy to see place on Kindle books.