Last night something awesome happened! SCANDALOUS hit the top hundred ebooks on Kindle! Happy dance! To celebrate, I'm leaving the price at 99¢ through Sunday. (Reg. price is $4.99)
SCANDALOUS is a contemporary adult romance.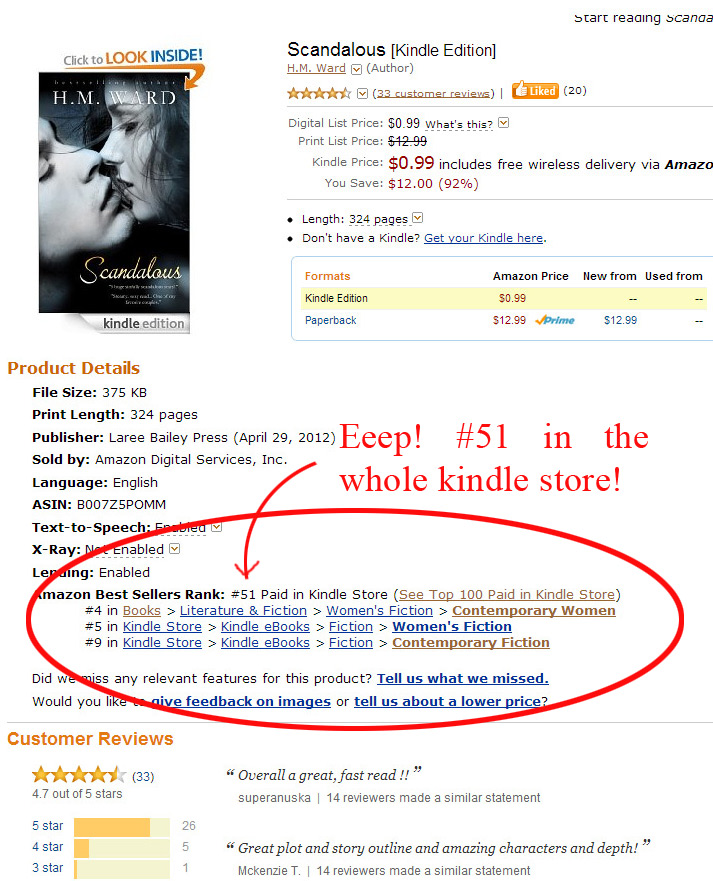 "5 huge sinfully scandalous stars! Beautifully erotic. I cannot recommend it enough." -Tessamari
"This might be the sexiest book I have ever read! Sooooo freaking sexy!"
-Leslie
"Steamy, sexy read… One of my favorite couples." -Faithim
GET SCANDALOUS FOR ONLY 99¢!
Thank you to everyone who bought this book and recommended it to their friends. You guys are so freaking awesome, I can't even tell you! I saw SCANDALOUS plugged all over the place yesterday.
And in case you missed it, SCANDALOUS 2 will be released this spring.
In the meantime, if you are looking for more romance books, check out the book list on my main site. SECRETS & TRYSTAN SCOTT are both romance. DAMAGED will appear later this month.