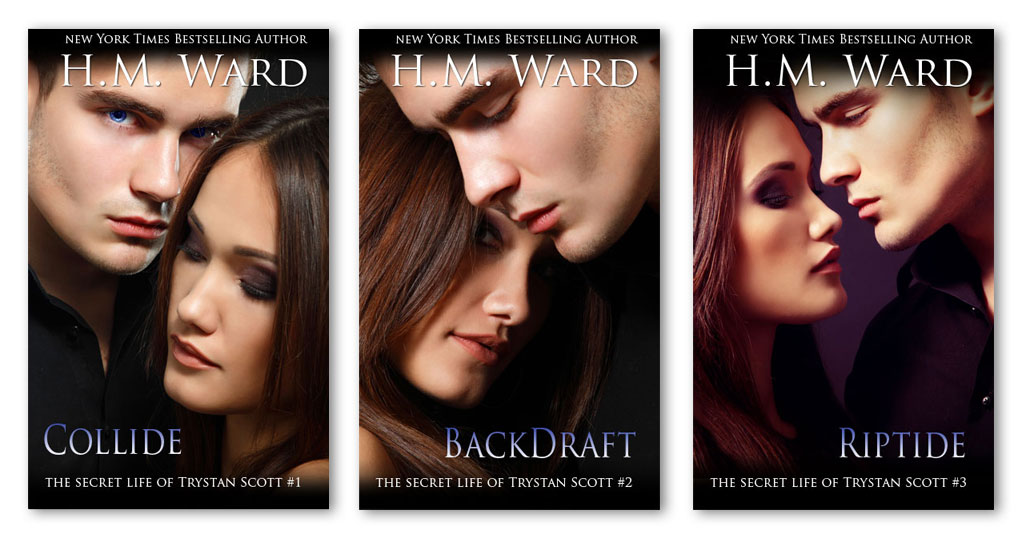 THE SECRET LIFE OF TRYSTAN SCOTT ebooks got pretty new covers. What do you think? He's a good Trystan. Dark hair, brooding blue eyes…holy hotness!
The 4th book in this series will come out on the 25th of this month. Keep your eyes peeled. In the mean time, if you haven't picked this up give it a try. These are serials like SECRETS and THE ARRANGEMENT. They start off in high school and move into New Adult in the final volumes.
Get Started With Book #1 COLLIDE, Now:



Thanks to everyone who loves Trystan Scott! You guy rock!