JULY & AUGUST SIGNED BOOK GIVE-A-WAYS!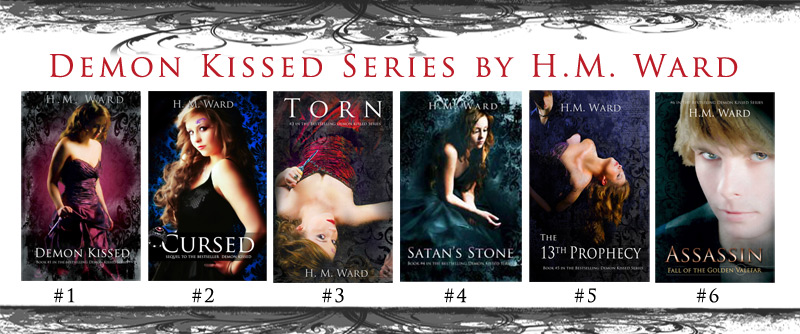 I'm giving away ONE (1) SIGNED SET of the DEMON KISSED SERIES, books #1- 6 to one lucky winner!  If you read DEMON KISSED, CURSED, TORN, SATAN'S STONE, 13th PROPHECY, or ASSASSIN leave a review on Amazon or B&N to enter to win.  I'll choose a name at random from the people who leave reviews.  Each review you leave is a chance to win the set.  Already left a review?  You rock!  We can't leave you out – simply leave a comment on this blog post and your existing review(s) will be entered.
There will be more give-a-ways each month.  At least that's my plan!  I'll have signed books, kindle skins, nook skins, and more awesome stuff!  To make sure you don't miss anything, sign up for the newsletter by clicking here.
MORE FUN STUFF!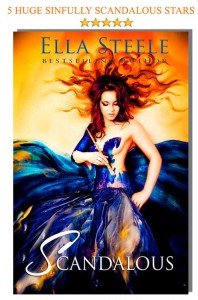 You ever get to the end of a good book and think, I wish there was more… just another kiss, just another smoldering look… It can't be over yet!
Well, here's your chance to get more.  Once SCANDALOUS reaches 50 reviews on Amazon, I'll post an extra sizzling hot scene between Jack and Abby for free on the blog!  Eeep!
We are almost there!  Only 30 reviews to go!
Psst! Haven't read it yet?  SCANDALOUS is on sale for $3.99 through the weekend.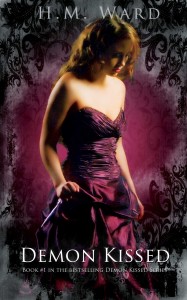 More?  You want more?  Okay!  Once DEMON KISSED reaches 100 reviews on Amazon, I'll post bonus content.  There was a scene between Ivy and Collin that was deleted for being too steamy before it went to press.
Long story.  It had to do with agents, publishers, blah blah blah.  Anyway, it was removed from the manuscript.  I'll post this extra chapter for free on the blog when we hit 100 Amazon reviews!  We're almost there!  Hooray!!!
DEMON KISSED is on sale for $0.99 this week!
On August 31, check back on the blog for the name of the winner of the signed set of Demon Kissed books.  It will be announced on this post.  Winners need to claim their prize within 72 hours of being announced.  US only.  No cash value. Lemme know if you have questions.
Good luck!