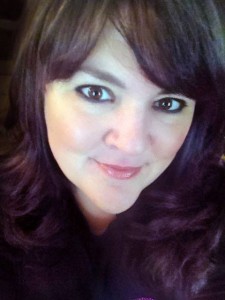 LAST MINUTE UPDATE!
Guess what? I'm going to be in NEW YORK CITY May 28-30th for Book Expo America. This was a last second addition to my schedule, so if you are in NY, be sure to come see me!
Booth Info: TBA
Signing Info: TBA
Speaking Schedule:
HM Ward is speaking at UpubU on MAY 30th, 2015! If you are a writer or just considering getting your feet wet in the awesome world of publishing, be sure to come by.*
Building the Indie Author Team
Bringing Your First Book to Market
Date: May 30, 2015
Time: 10:00am – 10:50am
Room 1E07
Class Description:
No author should go it alone!! Tapping the expertise of others in the publishing community can provide an indie author with the support and knowledge needed to publish a professional looking and reading title. The members of your team should understand your goals and can be the best investment in building your career as a successful author. The team needed can be different for each author – but hear from some industry experts on what you should consider before building your expert team.
Moderator:  Ben Galley, Self Publishing Consultant
Speakers: H.M. Ward, New York Times and USA Today Bestselling Author
Glenn Hunt, Author Community Manager and Education Writer, Lulu.com;
Sheila Buff Freelance health writer
*BEA and UpubU are paid events (I have nothing to do with the pricing, nor do I get paid for speaking here). Fees are listed here.