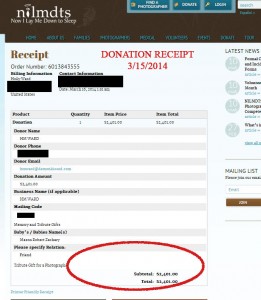 Hey! I just wanted to take a second and say thank you to everyone who signed up for the 4 MILLION REASONS TO SELF-PUBLISH workshop that is taking place next weekend. All the monies paid for tuition were donated to NILMDTS, which totaled just over $2,400! This means to much to families that use this non-profit's services.
I'm sending out the email tonight that has the info for those who are registered for next weekend. This is the 2nd time I've done this workshop. It sold out both times in a matter of minutes. There will be 2 more workshops later this year for those of you who are interested and didn't get in.
Thank you so much! You guys rock! Talk to you next weekend!