Tag Archives:
ferro family books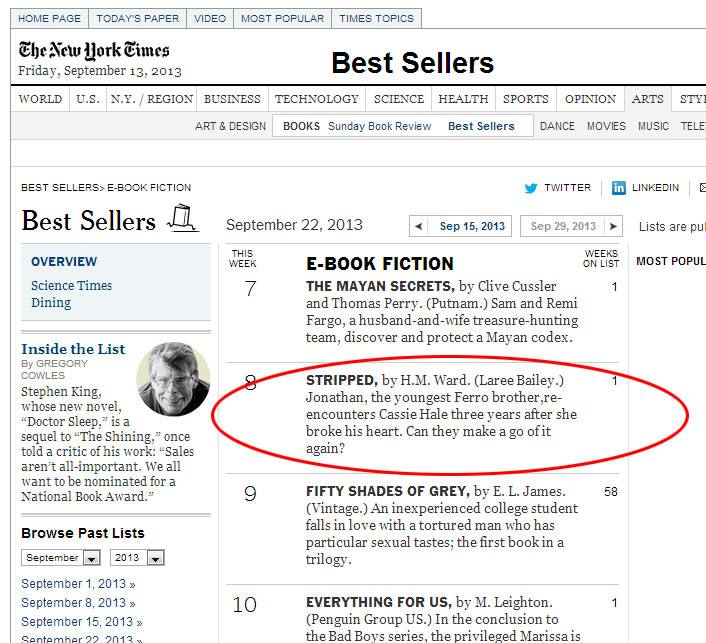 Wahoo! STRIPPED made the NEW YORK TIMES bestseller's list at #8. Thank you so much to everyone who read the book! You guys are amazing! I can't wait to share more of the Ferro family with you!
The next book out will be ARRANGEMENT 10. Then you guys will get an introduction to the guy that's the black sheep of the entire Ferro clan – Bryan. You get a glimpse of him in STRIPPED. Get ready to see more in THE PROPOSITION coming this fall. Sqeeee!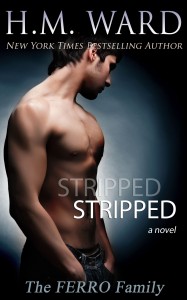 It's been months since pre-order went up for STRIPPED on Amazon. I cannot wait to share this novel with you guys!
In case you missed it, here's the description:
"The V Card. Virgin. Most of us want to punch that sucker ASAP, and hide the fact until then, but not Cassie Hale. Three years ago she frickin' covered hers in glitter and laminated the thing, proudly telling me that she's waiting for the perfect guy.
So when I see her half naked, tangled together, rolling around on the floor with another stripper, I'm kind of shocked. Okay, that's an understatement. I'm enthralled. I have to know what cracked her picture perfect world and landed her here, and I hope it's something horrible-an event that broke her the way she broke me. Because, that's who Cassie Hale is–the woman who stole my heart and crushed it in her hand."
Type: Novel (approx 330 pgs), 1 of 2
Related Works: DAMAGED & THE ARRANGEMENT
Here's what fans are saying! Eeep!
"Quite possibly her best work! I couldn't put it down!!" -Joanna
"Just finished Stripped and LOVE is not strong enough of a word for how much I was sucked into Jon's story!" -Michelle
"Stripped is a jewel that will have you turning pages, laughing, blushing and hoping." -April W.
"I thought Sean was the bomb, but now I'm liking young Jonny even more." -Roxanne K.
"Holy smokes the Ferro brothers are hot!" -Shannon
"Jonathan Ferro is just as riveting, suspenseful, exciting and heartbreaking as Sean and Peter." -Michele A.
GET STRIPPED NOW AT THESE RETAILERS:
iTunes and Nook will be posted ASAP, hopefully later today.
Happy reading! I can't wait to hear what you think! All the people saying they love Jon better than Sean is making my head spin. Totally can't wait to see which brother makes you swoon the most.