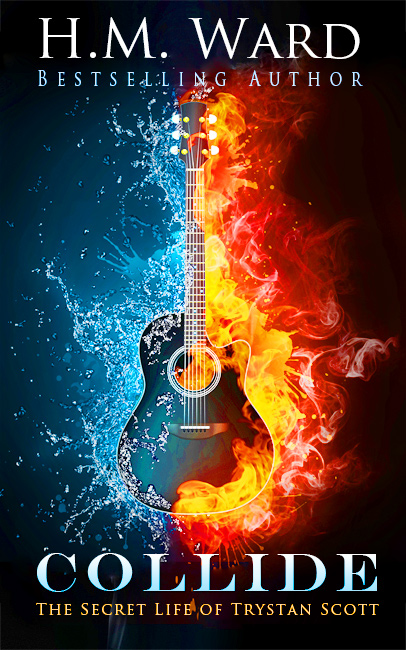 Cover reveal! And series reveal!
Okay, I didn't really say anything about this series. It's something I was working on along with NEVERLAND LOST.
COLLIDE turned into one of those stories that I can't stop thinking about, even though it was supposed to be something on the side to play with while writing CATALYST (Vampire Apocalypse #2).
COLLIDE is about the secret life of Trystan Scott. It's told in 1st person, from his friend Mari's point-of-view.
Mari was assigned to run lines with Trystan after school–it's a job any other girl would have died to get–but Mari doesn't want to be like everyone else. She's thinks a kiss should mean something and Trystan gives them away like jellybeans. When Mari accidentally overhears that Trystan is in love, she can't believe it. He's pining over some girl that doesn't know he's alive. The confident swagger and endless stream of girls is a facade. Mari keeps his secret, but she learns quickly about an even bigger secret to keep.
This story will be part of a series.  It's about music, acting, art and a hot bad boy that finally meets his match.  Anticipated release: November 2012.