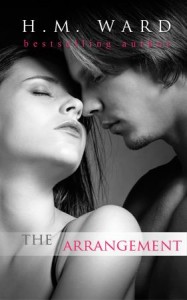 Hey Guys! Since THE ARRANGEMENT series has a truckload of new fans, I wanted to post a reminder that I write books for people who  novels, and for people who  serials. Both groups have gravitated toward the ARRANGEMENT series, which is incredible.
Novel peeps, your books are coming but they obviously take longer. STRIPPED, DAMAGED, DAMAGED 2, SCANDALOUS, and SCANDALOUS 2 were all written for the novel lovers.
TRYSTAN SCOTT, SECRETS, and ARRANGEMENT were written for the serial peeps. Just pointing out that there are two groups of fans that want different things.
And since the novel lovers have been asking for more Ferro family novels, there will be more. In the mean time, try not to eat the serial people for loving short books.
I posted this in facebook yesterday and here are some of the replies:
"Love.. love… love …. totally loved them..they are my favs .. And pls keep them
coming" -Sharifa Jan-Silva 
"I'm a fan of both! Everything you write rocks!" -Kelly Gunter Atlas 
"Love them all  absolute fav characters are Sean & Trystan." -Samantha P.
"As I have read all your ferro brother books that are out I have to say don't listen to the people saying to end the arrangement. I love it and I'm more of a novel reader but I like the serials simply because they come out faster and they are awesome. You're an amazing writer. Till your next novel/serial comes out ill be waiting patiently and can't wait." -Kristalynn Jarvi 
"I'm a novel lover, I hate when the serials stop suddenly, with that said, I love all your books. Once I stop, I can't put them down." -Sarah Mcmillan Dozor
Sean and Trystan, you say? Hmmmm. Should I mention that both men are in STRIPPED?

No, you don't have to read the serials to know what's going on. Each series is stand alone, which means they can be read independently of one another. So novel peeps can stick to their novels, or not. Totally up to you. And serial peeps, don't freak out. I'll keep writing your serials with kickass cliffhangers.