Cover reveal for THE SECRET LIFE OF TRYSTAN SCOTT #3! The title is RIPTIDE and here is the cover. Ooooooh!  Aaaaaaah!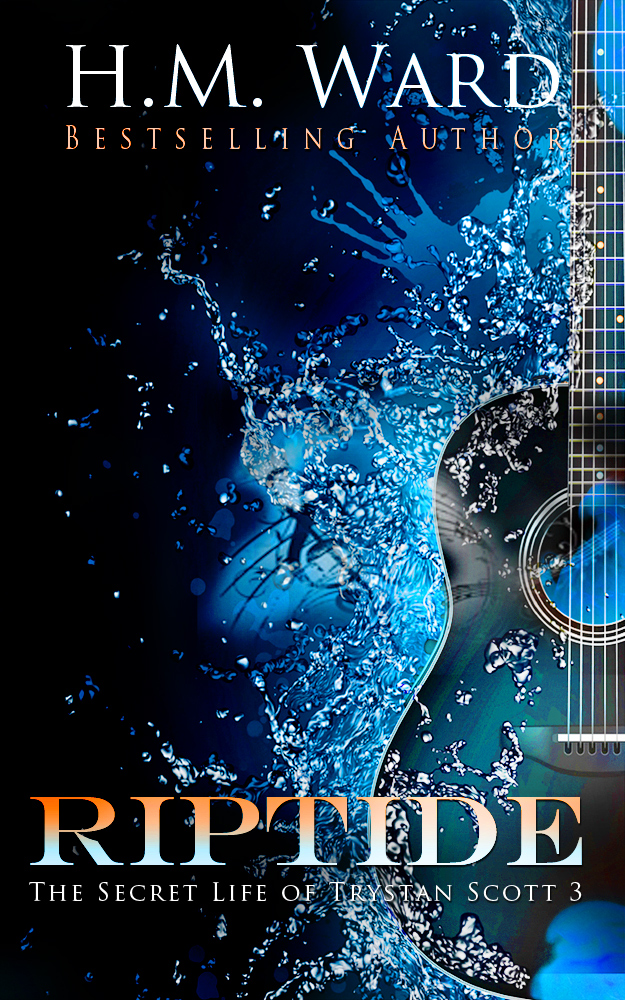 I LOVE writing about Trystan and Mari. There's just something about them that makes them seem super-real to me. This series is YA Romance. Do you like YA Romance? If you liked the relationship with Collin and Ivy in DEMON KISSED, the answer is yes.  This is like that with all the tension, times 100. It's like YA Romance crack, super addicting.
A lot of people are asking me how many books there are going to be in this series, and my honest answer is that I have no clue. I have a clear story line in my head, and the volumes will progress until I reach that point.  I am working to make sure each volume is also out in mass paperback as well.  The paperbacks for the 1st two are already up on Amazon and are available worldwide.
If you haven't read these yet, go grab them!
COLLIDE (THE SECRET LIFE OF TRYSTAN SCOTT #1):
RIPTIDE: THE SECRET LIFE OF TRYSTAN SCOTT #3 will be released in Nov. 2012. Want to get a reminder via email so you don't miss it? Text AWESOMEBOOKS to 22828 or click here. Hope you had a great weekend!