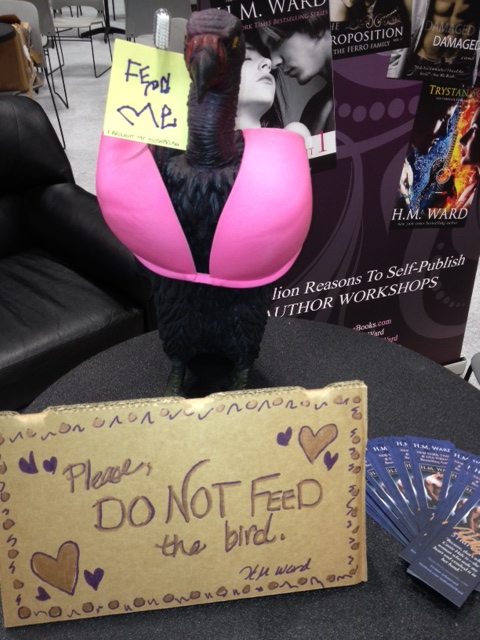 So this event (BEA) was totally crazy! I was running non-stop between signings, meetings, and speaking.I thought I'd share some pics of the awesome fans and the stuff that was going on. The book signings were insane. I ran out of books in less than an hour and the tee shirts were gone within a few minutes. The first line wrapped all the way down the hall to the ladies room which was way long!  Then they cut off the second line when they saw the books were about gone. Thanks to the ppl who helped me during both signings! You guys are awesome! And EVERYTHING is gone-even the signs.

Thank you to everyone who came out and said hi! You guys rock! The pic below is me sitting in the author area right before things got crazy. As you can see, Mr. Turkey left his home in Canada to come visit me. (He's supposed to be in Cherry Hill with Sid, but he was abducted by Mel). His sign is made from a toothbrush.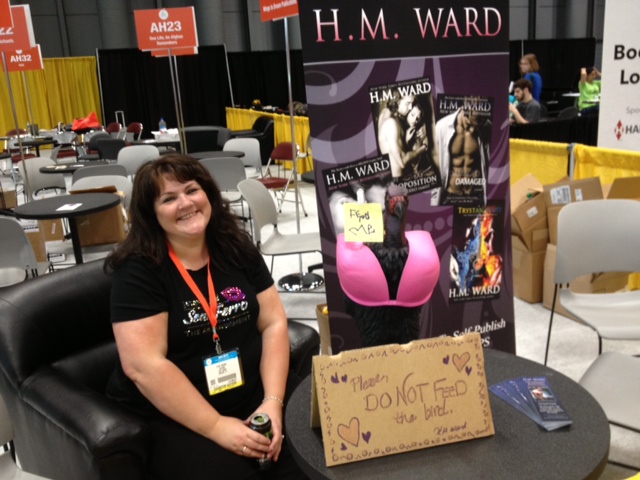 And a special thanks to Anderson Porter who got me this chair so I could sit here and visit with you guys. You wouldn't believe how hard it was to get this chair. THANK YOU SO MUCH!!!
And thank you also to the guy who helped me move my books to the signing location. I thanked you twice in person, but I didn't realize how screwed I was until I lifted the box of books. OMG! Thank you for carrying them to the singing table on the other side of the Center.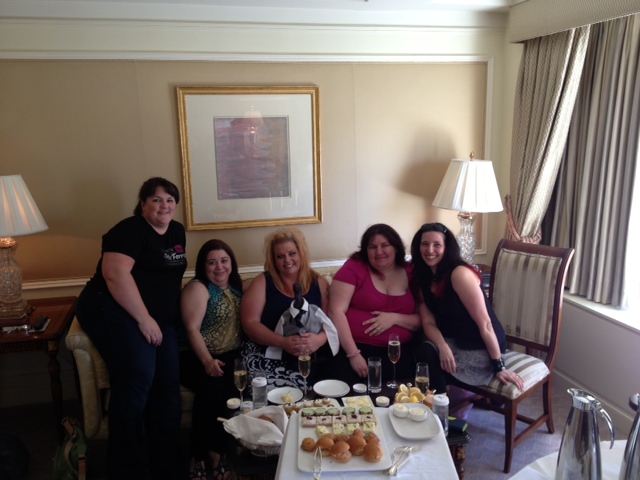 Here's a group of fans having tea with me at the Ritz. It was more like a cake party. Mr. Turkey wore his finest.
And these are the tats they got later. It's the Ferro family crest.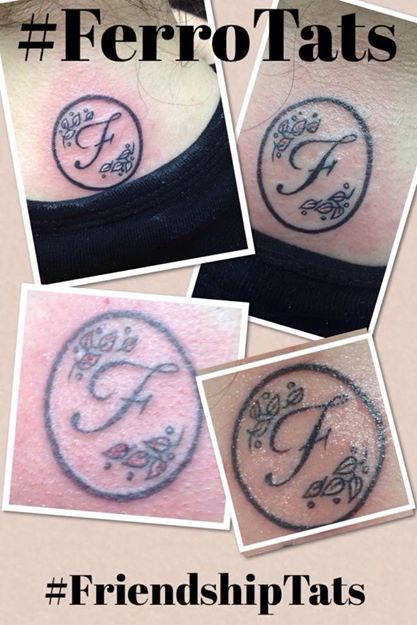 Thanks to everyone who came out! I can't thank the fans enough! And the random nice people who helped me!