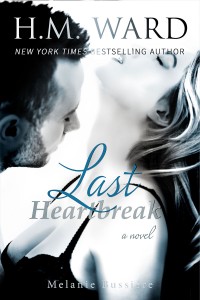 A ROMANCE NOVEL ABOUT SECOND CHANCES BY NEW YORK TIMES BESTSELLING AUTHOR H.M. WARD & INTRODUCING MELANIE BUSSIÈRE
PRE-ORDER NOW!
When a hot guy with blazing blue eyes and a sexy smirk saves my ass and covers up my sins, I know I'm screwed. He's poor, and is probably morally deprived like every other ass I've attracted recently.
I admit it. I'm a moron magnet. If the guy's a dick, then he sweeps me off my feet and promptly stabs me in the back. Billionaires are all the same. I've fallen for loser after loser, which earned me the classy reputation of being easy. I'm easy on the eyes, easy to bed.
But no one knows the truth, no one knows the events that forced me onto the ledge of that elite NYC hotel–no one except that strapped, hot waiter.
Now I have to figure out if he's an ally or an enemy. I need a friend, a real one, and not some jerk who's after my money or my name. But if I make the wrong choice, it'll destroy me.
The ledge high above the city was only the beginning. No one can help me now. I'm on my own.
Genre: New Adult Contemporary Romance
Type: Novel approx 365 pages
Available March 7th, 2016
Eeeep! I can't wait to share this new story with you! You're gonna love it!