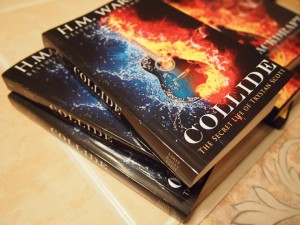 There are some fans who wanted me to spell out the difference between novels, serials, novellas, etc. This post is for you guys.

First, I want to say thank you for reading my book. If you stumbled on THE ARRANGEMENT serials and are confused, here's a good place to start.
I think there are a few things going on that are causing confusion. I'll try to clarify, but I want to start off by saying that I write books with cliffhangers. If you hate cliffhangers, you should totally read books by another author because I'm not your girl. I'll just piss you off. Seriously. A lot of people like the shock value and it drives other people nuts. Everything isn't for everyone and that's totally okay. There are lots of great books out there and lots of great authors.
I'm going to start at the beginning. There's some confusion over general terms. Books come in different lengths and there are terms that identify what's what. Since readers can't pick up a book in the bookstore, a lot of the tactile part of the book purchasing experience is gone. For example, a mass paperback is a smaller book and they vary in length. You can tell what it is by looking at it. When buying an ebook, you're stuck relying on word counts or terms and lots of people don't know the specifics.
A novelis a book that contains over 50,000 words. There's a range, but to be considered a 'novel' that's a good starting point. Most of my novels are around 60,000 words or 325 pages (5×8 trade paperback size). A novel can be part of a series or a stand alone.
Stand alonebooks don't have continuing story lines. They end and that's it. Series can be done different ways, but the main thing is that the same characters appear from book to book.
A serialis a book that is typically shorter (anywhere from 5,000-30,000 words). My serials are sagas. SECRETS has 5 books total and is complete. I was asked to be part of a special New Adult Romance group that is publishing holiday stories this year. So, there will be an additional holiday edition of SECRETS. There is no cliffhanger at the end of 5 and there was no intention of writing a 6th book, although I have fans begging me for one.
THE ARRANGEMENT serials were originally written for die hard fans to have something to read between novel releases. So instead of waiting months for a novel by their favorite author, they get something every few weeks. Unlike SECRETS, THE ARRANGEMENT series is fan driven. The last three times I asked the fans if they wanted me to wrap things up or keep things going, they said keep going. THE ARRANGEMENT is an on-going saga. It does not have a set number of books at this time. That will drive a lot of people nuts, but even more people like it that way.
As for honesty, THE ARRANGEMENT serials are marked as serials with a word count on each listing. If you missed serial, it says how many words there are. If you missed how many words, then there's a page count. There are ways to tell what it is. If I was given a clearer way to mark the serials, I would. Amazon and the rest don't have a way to replace the tactile experience of buying a book, so it's written into the listing as clearly as possible. e.g. If the book is not a stand alone, it says it on the listing like on DAMAGED. Scroll down and you'll see:
Genre: New Adult Romance
Length: Novel, 348 pgs
Damaged 2 coming Summer 2013 <–
That indicates it's not a stand alone, and the the volume number is on the title bar for the paperback DAMAGED (Vol 1).
COMPLETED SERIES
: (7 novels, 7 serials)
SCANDALOUS (novel, no cliffhanger, was originally a stand alone)
SCANDALOUS 2 (novel, no cliffhanger, was added b/c of fan demand)
SECRETS 1-5 (serials, cliff hangers, ea vol is ~20K-35K words)
CHRISTMAS KISSES (stand alone novella – approx 20K words or 100 pgs)
DEMON KISSED 1-5 (novels, length: 60K-100K words each, series, cliffhangers)
STONE PRISON (novella, 78pgs, stand alone)
SERIES IN PROGRESS:
DAMAGED (2 book series, novels, cliffhanger, book 1 is out, book 2 will be released in June with no cliffhanger and conclude the series)
THE ARRANGEMENT (serials, 20K words each or 100 pgs, cliff hangers, the # of volumes is fan driven)
TRYSTAN SCOTT (serials, 20K words each, cliff hangers, anticipated number of volumes: TBA)
BANE (novels, trilogy-3 books total, cliffhangers)
Series will start to criss-cross but readers do NOT have to read each series to understand what's going on. Each series is "stand alone." This makes it more exciting for fans who have read everything.
Serials are not for everyone and that's okay. I tell readers to read what they like. I think that more authors will write serials over the next year, because there is a demand for shorter books and people want to get as many books as they can, as fast as they can, from their favorite author. My favorite authors have out books that are less than 100 pages and cost $5 each. House of Night novellas (short books) are $9.99 each. There are tons of other works that fall anywhere between there. I hope that Amazon will give us more tools to make it blatantly obvious which book is which type, but right now they do not.
If you want to know what THE ARRANGEMENT books would look like in person, there are book that are the same length as THE ARRANGEMENT on sale at WalMart or B&N for $4-$5 a pop. They're the Harlequin titles that are mass paperback size and thinner.
I want to thank you guys for writing. It's a shame I can't participate in Amazon's boards and answer questions directly as they come up, but it's prohibited.