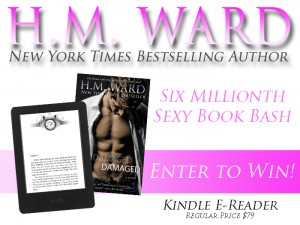 It's time to start HM WARD'S SIX MILLIONTH SEXY BOOK BASH GIVEAWAY!!! Wahoo!!! That means prizes and fun!
How does a Kindle sound? Sounds perfect for January's book, boy and fire weather to me!
You know you want it!!! With the holidays behind us and 2015 just beginning, there's never been a better time to read!
There are new ways to enter to win, so make sure you check it out!