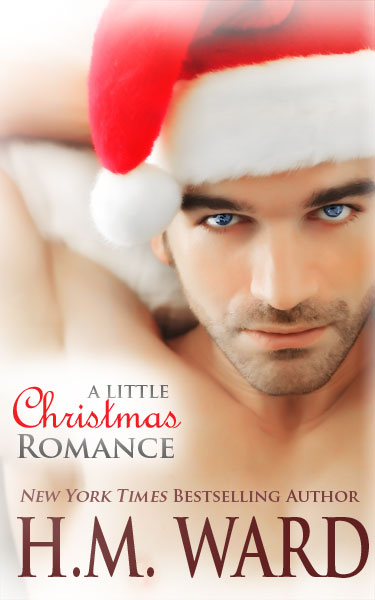 ONLY 99 CENTS (reg. price $2.99)
A new little Christmas story.
Description:
A Short Holiday Romance by New York Times Bestselling Author H.M. Ward
There's no such thing as second chances, and Brooke would know. This Christmas will be spent alone and celebrated, same as the last. It doesn't matter that she's a disgruntled mall elf, standing next to a chimney-scented Santa with the most annoying co-worker ever. It doesn't make Christmas more magical. It's just another day to endure, and the holiday can't pass fast enough. That is, until her old flame, Chris, spots her.
After taking a picture with Brooke in her elf costume, things take an unexpected turn. Maybe getting through the night won't be so difficult after all.
This short holiday novella is 96 pages in the print edition.
GRAB IT NOW AT THESE RETAILERS:


*Note: This book will be available on iTunes, Nook, and Kobo. It was uploaded but hasn't appeared yet. I'll post links as soon as it's up. The paperback will be available in a few days.
What readers are saying:
"A heartfelt, loving Christmas story"
"I loved that Brooke and Chris playfully bantered with each other. There's a hot cocoa scene that is very sexy. I absolutely loved this book!!!"
"A great short story about lasting love. Romantic, uplifting, heartwarming and gets you in the Christmas spirit."
Happy Holidays! Thank you so much!