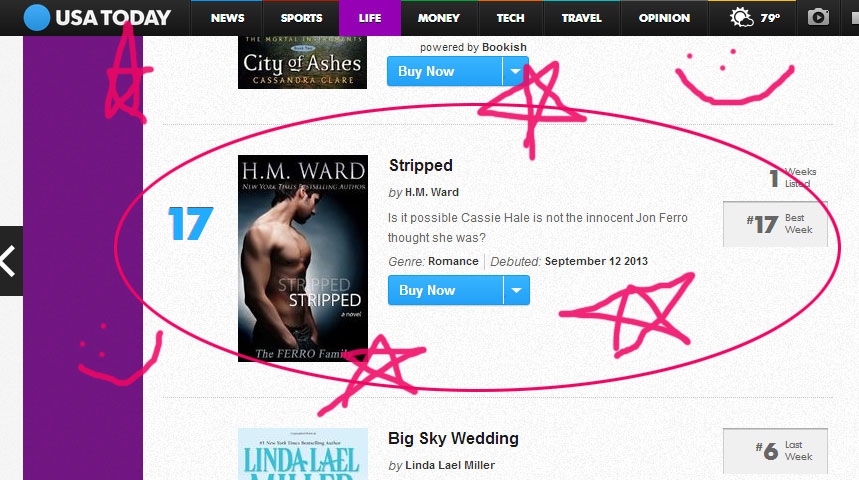 Eeeeeeeeeeeeeeeeeeep! STRIPPED made the USA Today bestsellers list at #17!
I won't post a bazillion happy faces, but it's still super awesome to release a book and have it hit a list. Thank you so much to all the readers who ran out and bought a copy of Jon Ferro's story!!!
STRIPPED has the best review rating out of anything I've written so far – it's 4.7 stars from over 300 reviews! I did some different things with this book and wondered what you guys would think. I'm so glad I didn't suck it up! Wahoo! High fives all around!

If you haven't picked it up yet, here are the links.
Kindle: http://www.amzn.to/168d7oO
Kobo: http://www.kobobooks.com/search/search.html?q=9780985547387
B&N: http://www.barnesandnoble.com/w/stripped-hm-ward/1116812694?ean=2940148780458
iTunes: https://itunes.apple.com/us/book/stripped/id697351736?ls=1
Thank you so much! I have the most amazing readers ever! Boo yah!