The cover for THE ARRANGEMENT 11 by H.M. Ward! You guys asked for a cover with a ring on it, so here ya go!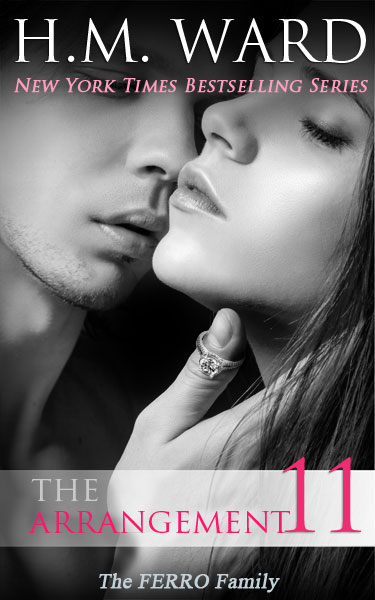 This title will be released before the end of the moth, the weekend of Oct 27th. I'll post the links as soon as it's been uploaded. Paperback will appear ASAP. I know there are a lot of paperback readers and I don't want to keep you guys waiting, but it takes a little bit longer.

11 is NOT the final volume. People are asking for an engagement, a wedding, and baby Ferro. Can you imagine? Sean as a daddy.

More info on serials vs novels is over here. Have an awesome weekend!